The concept
You will discover this novelty throughout this season.
Discover the concepts of the X60: Large volumes, luminosity, easy movement on board.
The new X60 has unique features and cares for well-being on board.
A UNIQUE ARCHITECTURE THAT OPENS SPACES
The Garroni Design architecture of the X60 is unique. Like the X70, it reinvents the spaces on board, breaking the established with the asymmetry of the side decks on the main deck. The circulation in this model is done on the port side through the single gangway or through the upper deck.
This architecture allows the yacht to benefit from a real gain in volume both indoors and outdoors. The Infinity cabin opens into an XXL lounge that invites occupants to enjoy their stay on board.
The position of the center of gravity provides the boat with unmatched stability and exceptional comfort on board.
---
OPTIMIZED CIRCULATION AND A REAL SYNERGY WITH THE SEA
The X60 also enjoys full openness to the sea and the elements. This model offers many spaces and multiple layouts designed to live on the water like at home.
AN INNOVATIVE "BEACH CLUB" TO SHARE
The "Beach Club" of the X60 offers leisure space to the sea and an unequaled proximity to the water. This new living space has a large sunbathing area, a shower and is equipped with lighting and a separate sound system to enjoy and share unforgettable moments
A NEW CONCEPT FOR THE BOW DECK
Coexistence, modernity and functionality, the foredeck is a new relaxation area designed for comfort and well-being. At dawn, between two dips or at the end of the day to admire the wonderful sunset, the whole family can enjoy this magnificent wellness area.
A NEW CONCEPT FOR INTERIOR DESIGN
PRESTIGE reinterprets the organization of spaces and equipment inside the X60
The open central galley with new electrical storage is the heart of life on board. As for the owner's cabin, its access from the main deck is completely private.
Near the cockpit, a small lounge allows you to install yourself to isolate yourself or accompany the pilot.
NOBLE MATERIALS AND EXCELLENT FINISH
Meticulously selected, high-quality materials and finishes are infused with timeless luxury
Interior decoration is designed by Valentina Militerno, creator of environments in the most important luxury villas, selecting the materials, colors and fabrics, the creator defines each yacht as an exceptional place.
Shapes, geometries and colors are unexpected, far from the traditional references of yachts. The furniture has been selected from prestigious brands: Duvivier for the sofas, Roda for the loungers, Bowers & Wilkins for the audio systems… The leather, chosen at Foglizzio, is also of exceptional quality.
---
---
YOUR PRESTIGE DEALER ACCOMPANIES YOU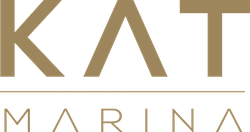 If you have any questions about the Prestige X60, please do not hesitate to contact your PRESTIGE dealer. The teams will be at your disposal to guide you as best as possible in your choices according to your projects.
---