A LOFT UNDER A SAIL
Discover the concepts of the NEEL TRIMARAN 47:
The new Neel 47 not only slots neatly in between the original Neel 45 and larger Neel 51, it also introduces an interesting innovation in multihull accommodations.
NEEL 47 is distinguished by a modern and elegant silhouette, anti-glare Window®, its lines guarantee an incomparable sporty look.
The tiller position is elevated, its accessibility and ergonomics allow safe centralized maneuvers as well as optimized communication with the cabin.
The design of the boat is designed to promote a better coexistence and maintain the privacy of each person.
Different functional and bright spaces are offered to the crew, enjoy a comfortable and quiet place.
---
NEL – TRIMARAN 47 DESIGN'S
Naval architects, Marc Lombard Yacht Design Group, followed in the footsteps of Michel Joubert and Bernard Nivelt, subtly updating the design whilst remaining true to NEEL's ADN.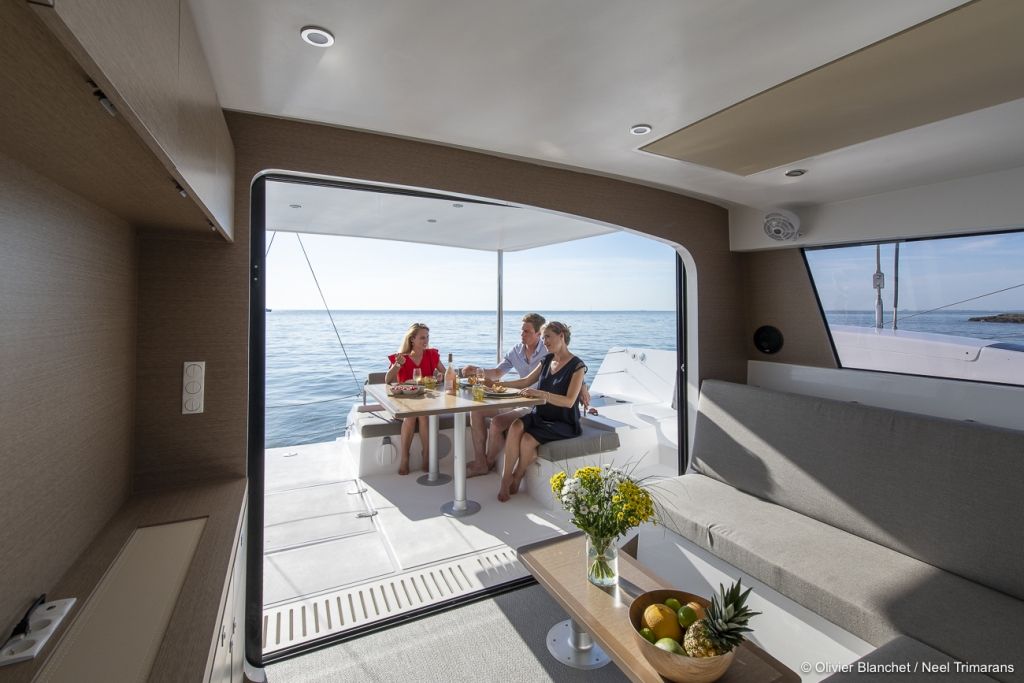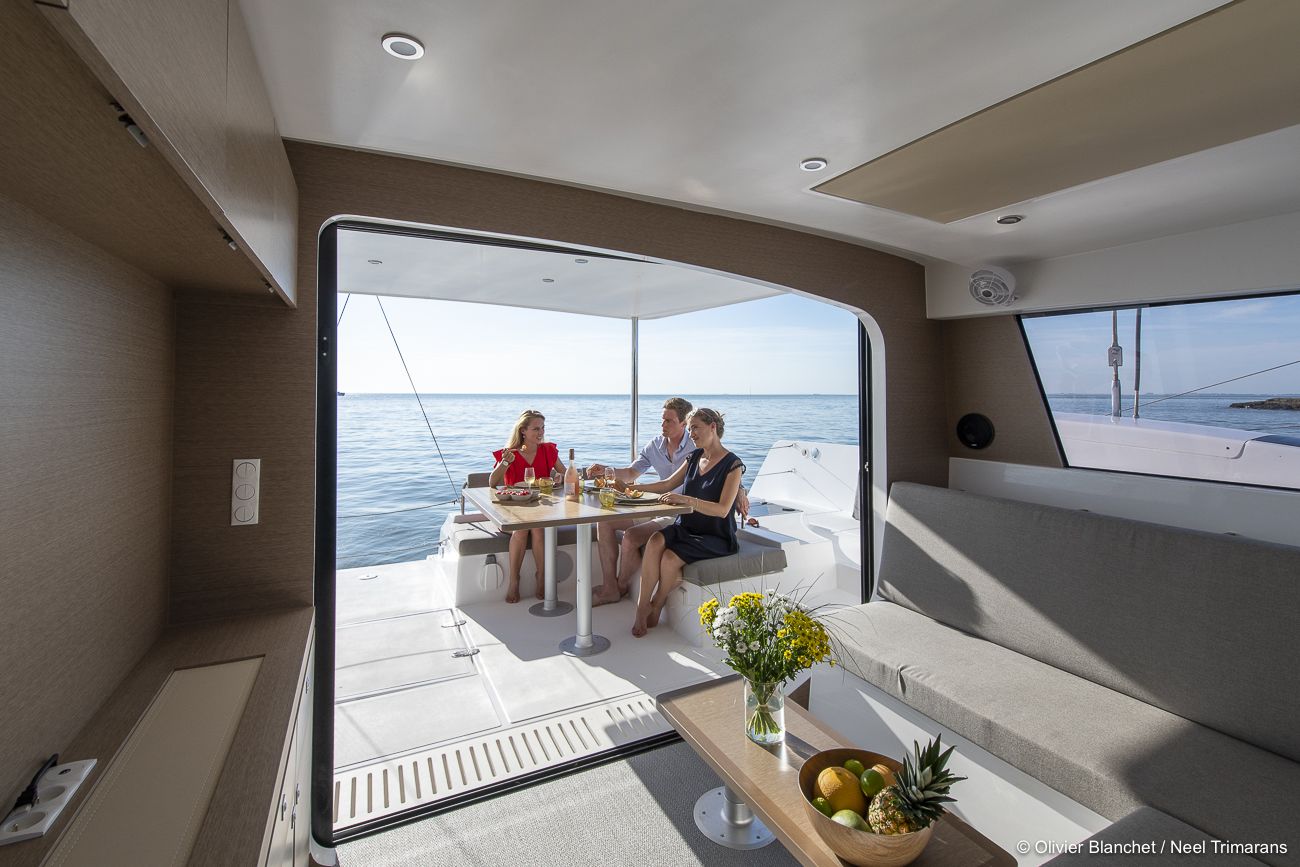 COCKLOON®
An Open Style layout designed by merging the cockpit and the salon.
The wide sliding glass door can be utilized to modify the layout of the space according to the weather and personal taste. In the fully-open position the doors stows away completly to starboard, thus creating the fabulous Cockloon® effect.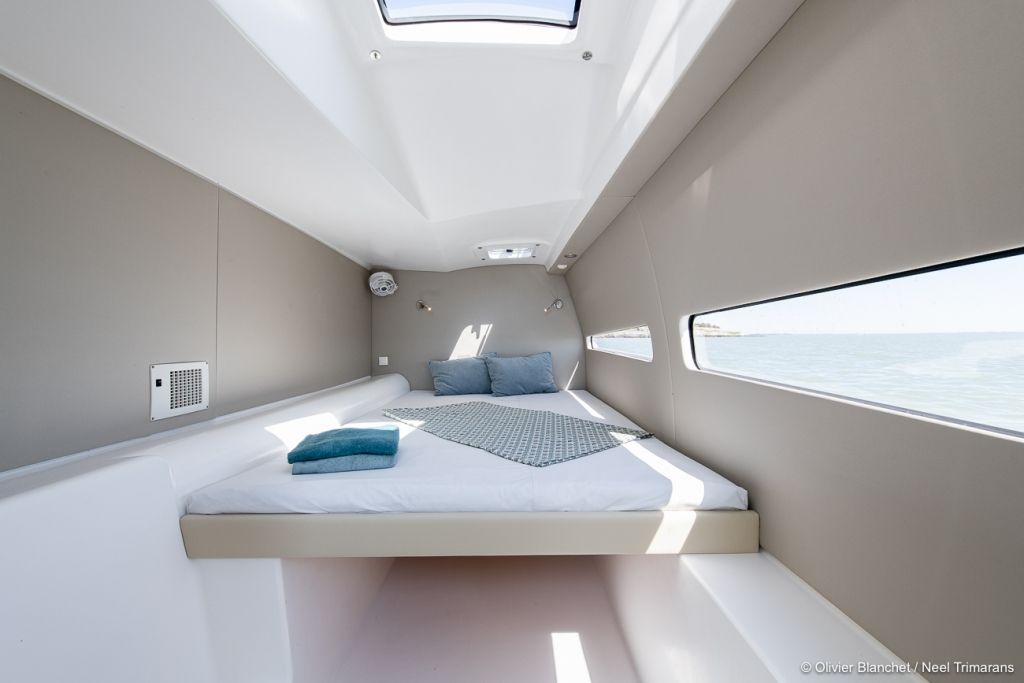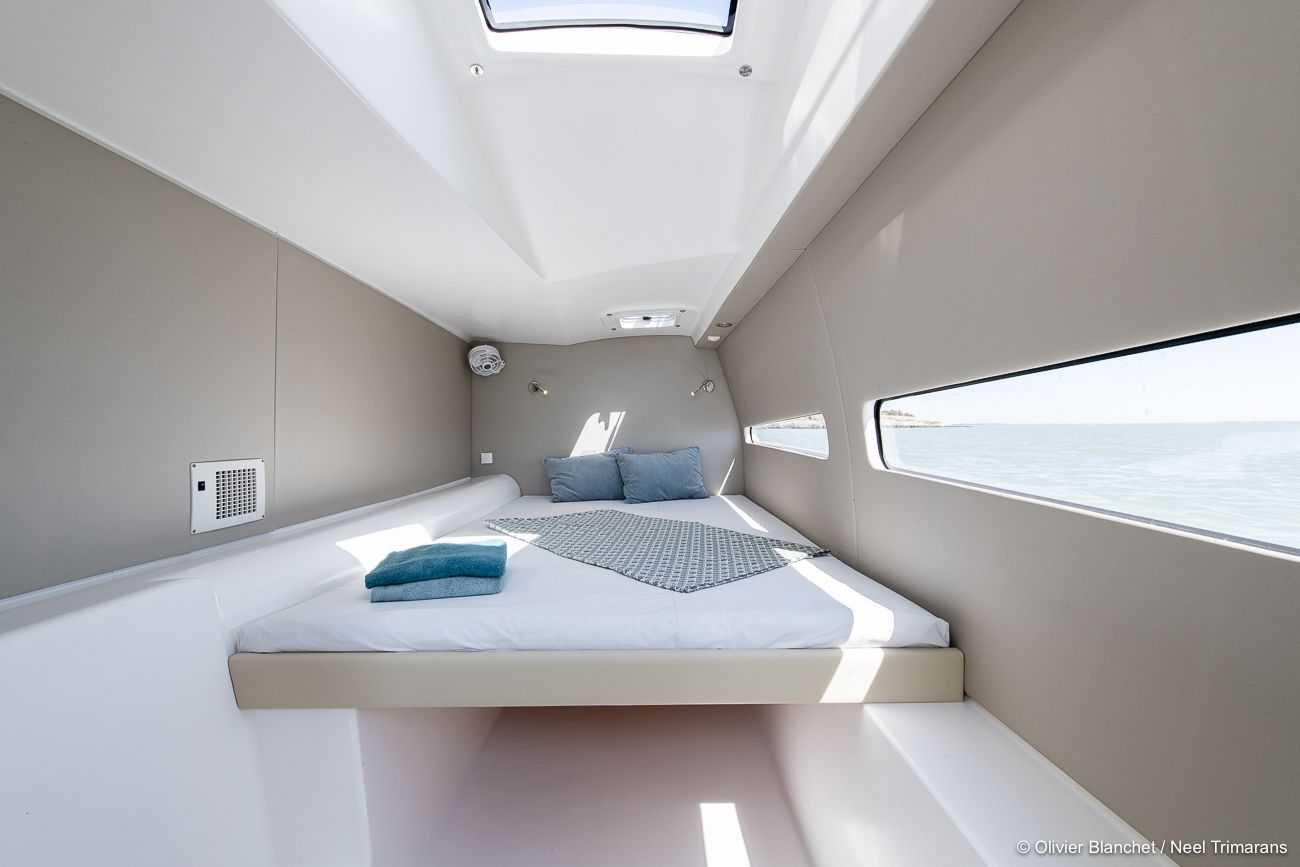 The floats are occupied for privet living areas, offering unparalleled intimacy and confort.
The design of the floats is connected and protected to an exterior, with its own independent access, and the Full Beam Cockpit® "expanding the cockpit to a size never before seen in a 47 feet.
Due to its side glazing the compartments are very bright.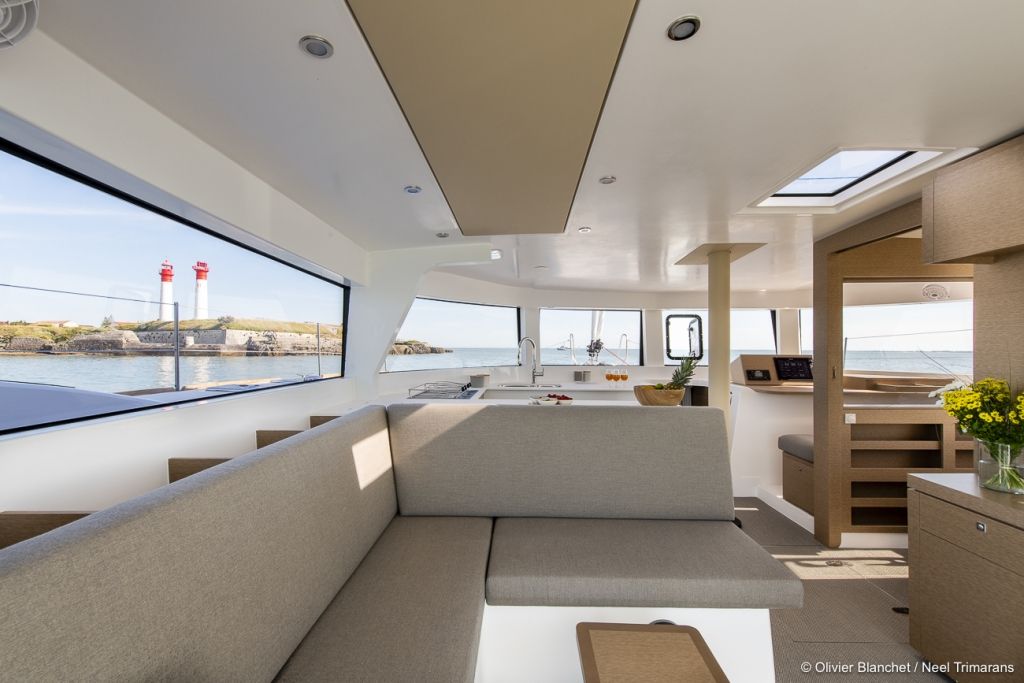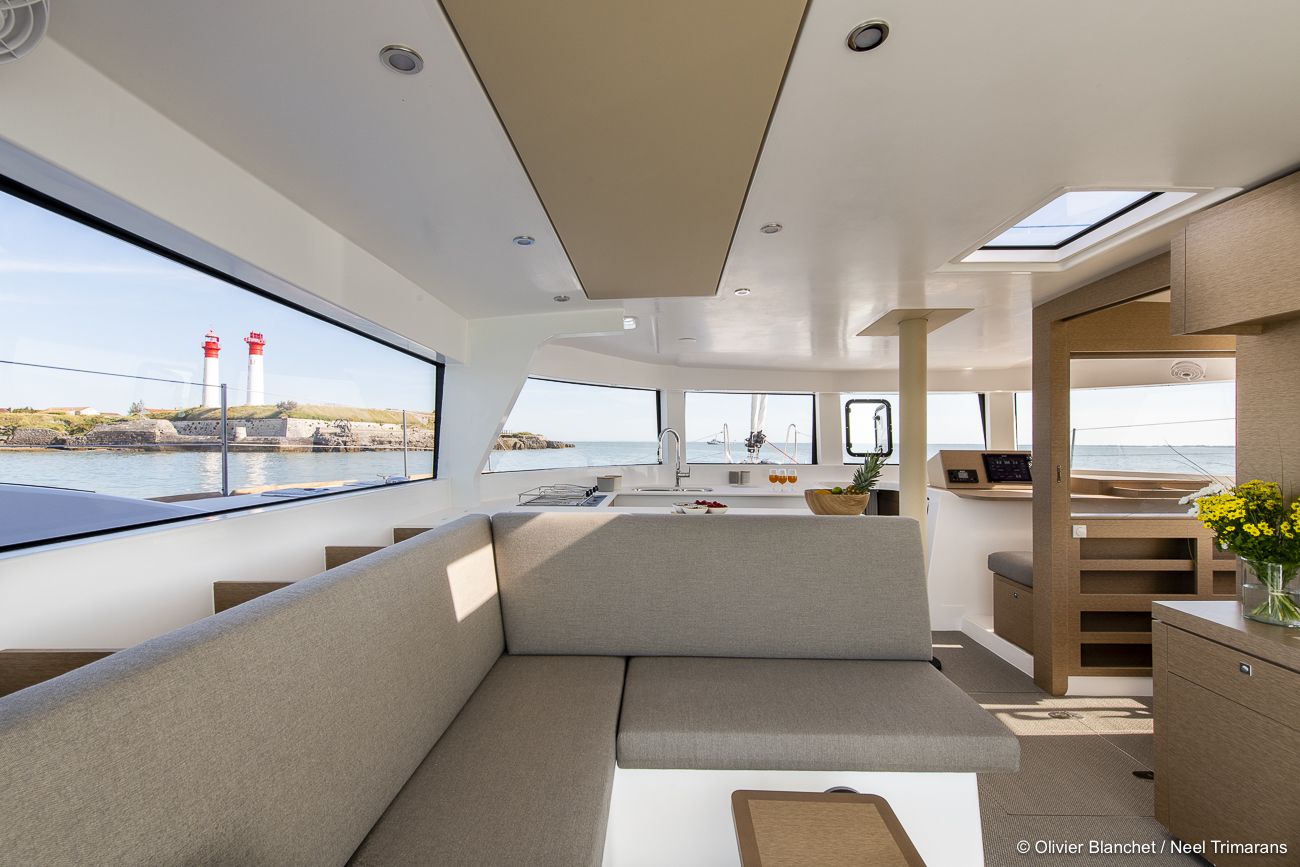 ---
f you want the best of both worlds in a cruising platform—the responsive feel and closewinded performance of a monohull with the living space of a catamaran—this is the boat for you. The unique open layout of the master stateroom will also be an added plus for cruising couples who sail on their own.
---
Enjoy the NEEL 47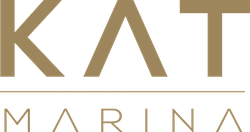 If you have any questions about the NEEL – TRIMARAN, please do not hesitate to contact your KAT MARINA dealer. The teams will be at your disposal to guide you as best as possible in your choices according to your projects.
---