INVITATION TO THE GRAND PAVOIS BOAT SHOW 2021 IN LA ROCHELLE
The long-awaited Grand Pavois meeting in "La Rochelle" is confirmed, and once again it will bring together all the big names in the marine industry. The best yachts in the world will be exhibited from September 28th to Sunday October 3rd 2021.
KAT Marina is delight to join the Grand Pavois 2021 with NEEL-TRIMARANS with the Neel 43 and the Neel 47 on Display.
GRAND PAVOIS BOAT SHOW 2021
Yannick Bestaven, the winner of the 2020/21 Vendée Globe on Maître CoQ IV, will be the patron of the 49th edition of the Grand Pavois La Rochelle, with the representation of NEEL'S TRIMARANS.
He will be at the fair from Wednesday 29th to Thursday 30th.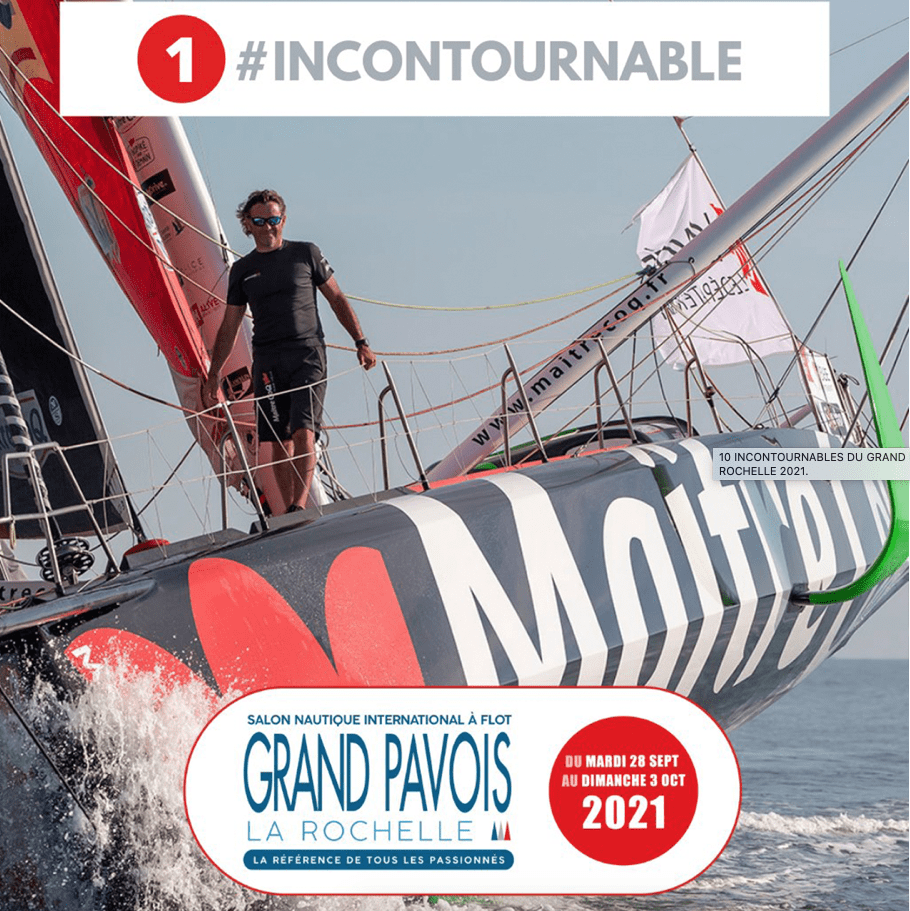 ---

NEEL TRIMARAN EN EXHIBICIÓN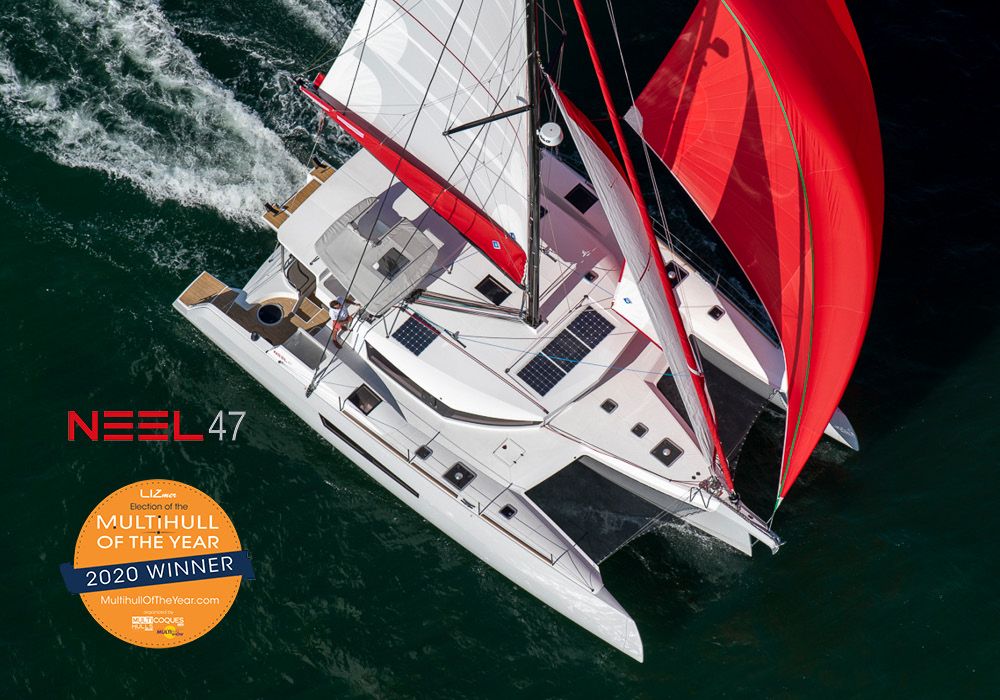 ---
MEET THE GRAN PAVOIS IN LA ROCHELLE
It was in 1973, in the midst of the oil crisis, that four pioneers from La Rochelle's shipyards took the lead and formed the hard core of an independent professional association whose aim would be to coordinate and promote the interests of the water sports industry. They created the Grand Pavois association.
Its ambition? To create an in-water show where it would be possible to boatyard managers, discover the boats in-water and, above all, make appointments to try out boats at sea.
GRAND PAVOIS
80,000 visitors and 800 brands are estimated.
Grand Pavois has 3 KM of piers.
600 BOATS and 300 on display.
12 thematic areas (cabotage, fishing, board sports, traditional boats, tourism, sustainable navigation, etc.
THE BOAT SHOW CREATORS
Henri Amel was a shipyard owner and an experienced yachtsman. His boats, named after the winds, were already experiencing a much-deserved success.Roger Mallard, a ship builder, sold 750 models of the Écume de Mer in five years, more than half of which were for export.Michel Dufour invented the counter-moulded hull, a process that he used in the construction of his famous Sylphe and Arpège.Finally, Fernand Hervé, a well-known figure in La Rochelle, had mastered unit manufacturing, including moulds used for mass production by other shipyards.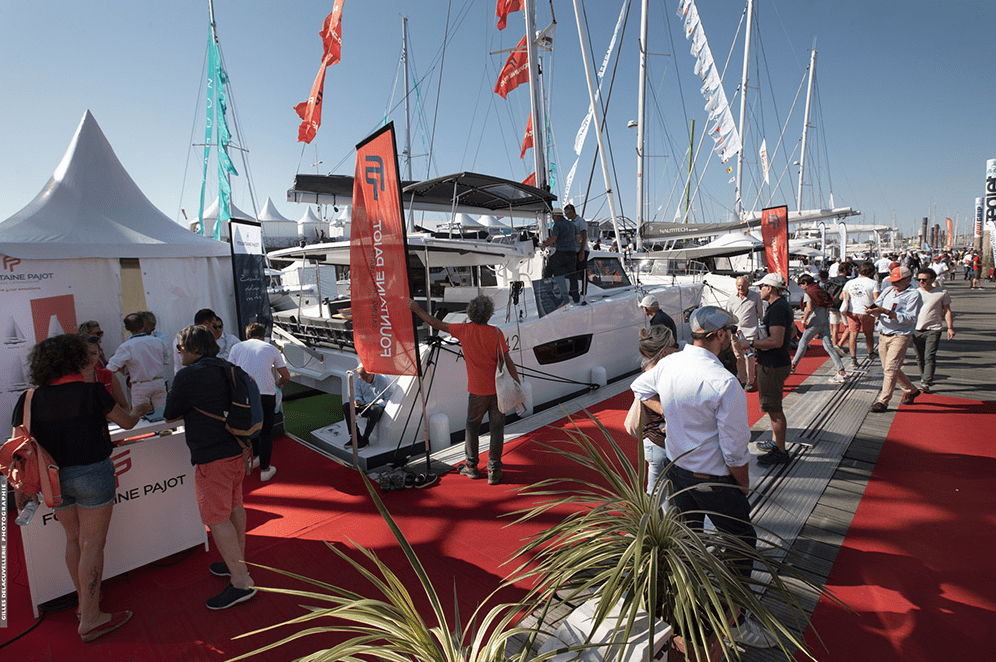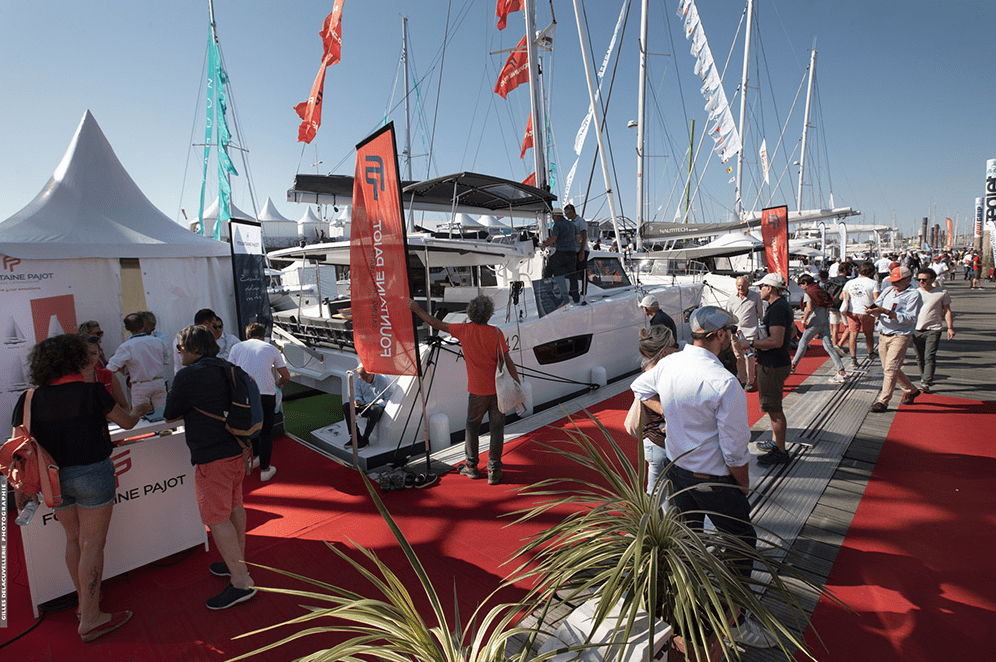 ONE OF THE COMERCIAL TRADE FAIRS IN THE WORLD
A unique example in Europe and almost unique in the world of trade shows, the Grand Pavois Organisation Association has always been governed by professionals at the service of professionals and yachtsmen. As a result of this associative status, GPO has a very strong connection with the professional world of international yachting.
---
---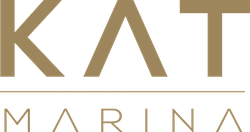 To book a visit to the Grand Pavois "La Rochelle", do not hesitate to contact the KAT Marina team
---