JEANNEAU YACHTS 65
the refined world of cruising aboard Jeanneau Yachts
NEW JEANNEAU RANGE, Jeanneau YachtS 65. THE JEWEL OF THE SEA
The Jeanneau 65, incisive design of Andrew Winch and the technical mastery of Philippe Briand.
Exterior and interior layouts are enhanced by the finest materials and the latest in technology for high performance. They offer unprecedented comfort on board to as you pursue your passion for the sea.
This cruising yacht demonstrate optimal agility within their class, owing to their long waterlines, the careful balance of their interior volumes and the precise distribution of technical features.
Each detail is the result of our quest for excellence at Jeanneau Yachts.
The desire to get away and the need to spend time with family and friends have, more than ever before,  revived the passion for sailing, cruising, and day sailing.
---
---
---
---
A NEW MODEL TO DISCOVER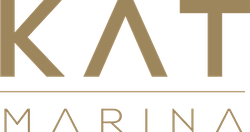 Do not hesitate to contact the KAT Marina team to profile your project
---