A multitude of posibilities await you.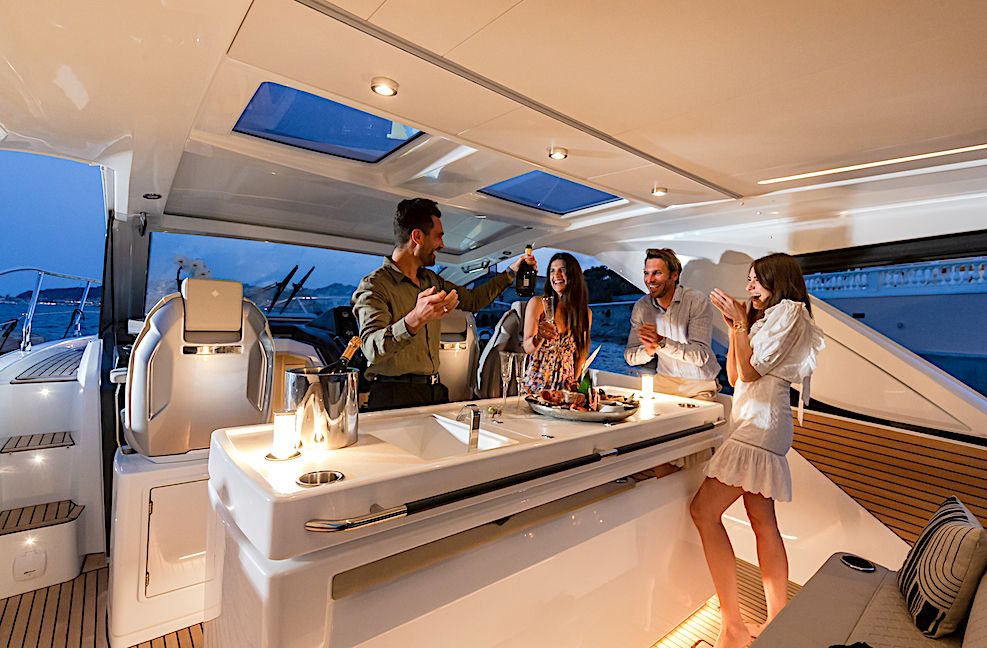 High-performance and secure, DB Yachts demonstrate perfection down to the smallest details. Ingenious design serves to enhance the quality of life on board. This is what makes a marvellous summer cruising boat, to enjoy as a couple or with friends. A fully equipped galley for preparing a tasty meal, a remarkably spacious deck, delicious evenings in the saloon, under a starry sky, a blissful night in spacious cabins, with their stunning interior design…
A Beach Club atmosphere aboard DB Yachts… Once the two side terraces are deployed, the deck transforms into a vast swim platform. The fully equipped galley features elegant bar styling, facing the luxurious and comfortable cockpit saloon. Music, refreshments, diving and swimming, a few dance steps, laughter… all the ele-ments combine for a fun, festive atmosphere. Just add a dream landscape and the sea!