THE PRESTIGE YACHTS RANGE
PRESTIGE, WHERE THE SEA FEELS LIKE HOME
PRESTIGE has been designing and building yachts for over 30 years. Thanks to industrial know-how perfected over the years, PRESTIGE teams are able to produce exceptional yachts that combine elegant design and beautiful interior volumes.
At PRESTIGE, we are committed to fulfilling your requests to make your dream come true. We are committed to sharing with you our passion and vision for boating: to help you discover the art of living by the sea!
Extremely rare opportunity, 6 models from the PRESTIGE range, including the last one, the X70, crossed the Gulf of Monaco a few months ago.
Impressive, majestic, discover in pictures these exceptional moments of navigation!
---
Vídeo PRESTIGE range – Where the Sea Feels Like Home
---


PRESTIGE X-LINE
The PRESTIGE X-Line features a totally innovative design for easy movement on board. By locating lateral side decks close to the flybridge, deck space is optimised. PRESTIGE X-Line yachts are truly private islands offering all the comforts of home.


PRESTIGE F-LINE
The PRESTIGE F-Line features yachts in which the interior volume is enhanced by a unique layout and a design concept highlighting the fine quality of materials.


PRESTIGE S-LINE
The S-Line has been designed to meet a particular demand: to offer yachts with sporty lines without sacrificing the comfort and luxury of PRESTIGE.


---
YOUR PRESTIGE DEALER READY TO ASSIST YOU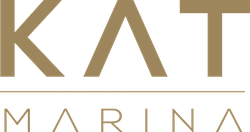 For any questions about the yachts, please do not hesitate to contact your PRESTIGE dealer. They are available and ready to assist you in making selections to best suit your needs.
---