NEW LUXURY MOTOR BOAT RANGE | JEANNEAU DB | DB 43
JEANNEAU REVEAL THE NEW JEANNEAU DB RANGE IN THE PREMIUM DAYBOAT SEGMENT AND ANNOUNCES THE JEANNEAU DB 43
With the desire to always offer novelties, adopt new trends and develop dynamic segments, Jeanneau presents the Jeanneau DB range, a new premium offering within the Premium Day-Boat market. The first yacht in the range, the Jeanneau DB 43, has been designed with a very open exceptional deck layout, and a spacious and bright interior layout. The new Jeanneau DB 43 will be available in inboard and outboard motorized versions. She perfectly embodies Jeanneau's DNA, recognized for the timeless elegance of her boats, the comfort of her, but also for her ingenuity and her seaworthy qualities.
Jeanneau is a legendary within the leisure boating market.
Once again, Jeanneau takes the lead with a new range of luxury boats DB becoming a trend.
The first in the line will be the Jeanneau DB 43 that will be released at the Dusseldorf Boat Show in January 2022.
---

JEANNEAU DB 43
AN EXTRAORDINARY DESIGN
---
New Luxury Day boat range | JEANNEAU DB | DB 43

MORE THEN YOU EXPECT
The Jeanneau DB 43 embodies the Jeanneau heritage, with elegance, comfort, clever design, and seaworthiness, designed with, not only an exceptional and very open deck plan, but also a bright and spacious interior layout.
This new line, incarnated by the DB 43, combines power and harmony, and is distinguished by its clean, sophisticated design.
Italian designer, Camillo Garroni, and American architect, Michael Peters Yacht Design, express through the DB line a multitude of ways to experience moments of intense freedom, in a spirit of sharing.
---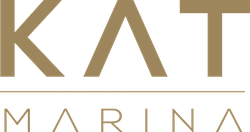 Your Jeanneau Dealership
JEANNEAU – MOTOR BOATS
The Jeanneau shipyard, a boat manufacturer for more than 60 years, remains at the forefront of innovationand presents a rich and diversified offer of motor boats from 5 to 14 meters through attractive and innovative ranges.
If you have any questions about the JEANNEAU Range, please do not hesitate to contact your JEANNEAU dealer. The teams will be at your disposal to guide you as best as possible in your choices according to your projects.
---