SAILING TOWARDS NEW HORIZONS WITH SUSTAINABLE SOLUTIONS
Discover the new Lagoon 51
The International multihull boat show 2022 present the lagoon 51 reveals an optimised circulation on board and a great fruity. A new model with a spectacular layout that offers sustainable solutions.
---
LAGOON 51
NEW GENERATION INTERIOR
Step into a spacious salon
At the International multihull boat show 2022, La Grande Motte, Southern France, you will discover the new Lagoon 51 with a new generation interior, innovative concept of space. Thanks to the mast being stepped on the fore end of the saloon, the view is continuous. The great luminosity, coming from the 360° vertical windows, and the new wood finishes "Alpi sand oak" simply reinforce this feeling of space.
Wherever you are, the volume of this salon is impressive, allowing for an easy circulation. In addition, it offers all the practical solutions you would expect on a Lagoon.

Always more confort for the owners
The owner's cabin benefits as well from this lay-out optimization and proposes, as standard, a large walk-in dressing.
WELCOMING FORWARD COCKPIT
Walk along the side-decks to reach the forward cockpit.
This beautiful space has an unobstructed view over the ocean and is designed to meet your every need, whether sharing sundowners or laying back comfortably in the middle of the day under the shade sail.
Forward cockpit hosts nice amenities like plenty of cupholders, a nice coffee table and a sun protection to enjoy every moment.
EXTENDED TRANSOMS FOR A BETTER CIRCULATION
Step effortlessly aboard the Lagoon 51 thanks to the large and wide transoms. This feature provides a safe and practical access to the dock side.
In association with the Tenderlift, this represents a super large balcony by the sea. At mooring, this large bathing platform is an invitation to swim and relax with your feet in the water!
For an easy circulation on board, there are only 2 very small steps between the cockpit and the transoms. The level between the two has been considerably reduced. This solution is the most accomplished on the market. Practical and design, it meets a real need.
XXL SOLAR PANELS OPTIONS
SUSTAINABLE COMMITMENTS
Lagoon is committed to minimizing its impact on the environment. Sustainable solutions and environment care are an important part of the Lagoon strategy.
– Hemp fiber replaces fiberglass wherever possible, together with partially biosourced resin.
– Upholstery in recycled fabric is proposed
– 100% ecological and biodegradable cleaning products will be delivered with the boat
– The proposed Alpi Wood is FSC (Forest Stewardship Council) Alpi Wood.
And many more innovations are in progress.
---
ADVANTAGES
LAGOON 51 EMBARKS THE SEANAPPS TECHNOLOGY
The Seanapps application and its smart box simplify your boat's management and maintenance.
The Lagoon 51 will be the very first Lagoon catamaran equipped with this technology.
Whether you want to check your fuel and battery charge levels, or schedule maintenance operations, Seanapps helps you streamline and safeguard your boat's maintenance requirements simply and easily.

Functionalities
– Safety: GPS position – Engine information – Battery level – Bilge level
– Navigation: Depth – Wind information – Average speed – Maximum speed – Distance travelled
– Comfort: Fuel level – Water tank level – Interior humidity – Interior temperature
---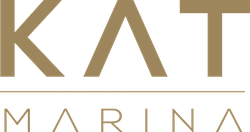 Do not hesitate to contact the KAT Marina team to profile your project
---