PRIVATE DAYS JEANNEAU
CANNES 26TH – 28TH MARCH 2022
We are delighted to welcome you to discover and try out the new model Jeanneau DB 43, a luxury motorboat / sailboat, during the private days Jeanneau DB 43 "Sea trial in Cannes Vieux Port", on March 26-27-28, 2022.
The DB/43 was designed by Camillo Garroni, it is not only designed with an exceptional and very open deck, but also with a spacious and light interior. Its combines all the advantages of two different worlds: the functionality of an Express Cruiser, the elegant lines and quality finishes of a Dayboat Premium.
Don't miss out the opportunity to take part of the DB 43 sea trial, Jeanneau's new DB range, at the "Jeanneau Private Days"
Find more information and specifications about the DB 43 at the following article «JEANNEAU IS LAUNCHING NEW DB 43« .

---
A unique opportunity to discover the following Jeanneau boats:​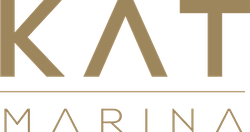 Do not hesitate to contact the KAT Marina team to profile your project
---